Digital Marketing Services
Truly Flexible Digital Marketing Services for Every Budget
Digital marketing is constantly evolving.
Digital Marketing Services - The Right Way
Uplift Advertising is a Leading Marketing Firm in Pakistan that focuses on growing your business in both the local and international markets. Marketing has changed in the last 10 years, so does our way of doing business online. From Print media to Social channels, there's much to cover.
With this majority of people booming the internet, How can we target them and turn them into paying customers? This is where Digital Marketing Services arrive. We strive for the betterment of tomorrow so you can build a successful business with equal ROI. In our Marketing Experience, we have seen a lot of players come and go, techniques failed and succeed. Its all part of a booming industry. What we've learned is that the right method and adaptive technique for a specified business.
Knowledge and understanding are what allows us to build a successful business. We first learn your story and tell it the way you want. We have a dedicated team of experts ranging from SEO, Content Marketing, Social Media, Web Development, and Design Experts. So let's get to work and create a diverse content map for your business.
Affordable Digital Marketing Services
We know how important the cost is. Many startup businesses don't jump to the upper levels mainly because they think that Digital Marketing is an expensive genre. We build a competitive Digital Marketing strategy at your custom rates. Whatever you want SEO services or generate social leads, you will have the highest level of customization at your prescribed budget. Let us put our experience and knowledge to work and together create a perfect strategy for your business.
Ready to Grow Your Business With
UPLIFT ADVERTISING Digital Marketing Firm?
Click the button below for a free proposal
Our Internet Marketing Expertise
Rank your project on the First page of Google organically. Build a Platform Where you have the highest Reach. 
Perform in-depth PPC coverage and target the right keyword. We build successful PPC strategy to get the highest ROI.
Try a higher targeted Paid Campaign on Facebook and reach out to Millions of unique visitors from around the World. 
We understand how important the front design of a website is. That's why we have dedicated team of professional Developers & Designers.
We check the performance of each ranked website for the targeted audience and match the efforts they have made in Search Engine Optimisation (SEO).
We aim to improve the online audience of your business on most Search Engines, to build attractive, engaging and stuctured content.
Marketing Solutions that Scale
Uplift Advertising is a professional digital marketing company in Lahore, Pakistan. We help the world-leading brands in SEO, Marketing, advertising, commercial sales, and social channel management worldwide – all domains that fall in Digital Marketing. Uplift Advertising has revolutionized the Digital World with its cognitive strategy, team-build, automation system, and winning business formula.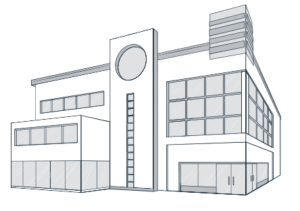 Partner & Affiliate Solutions